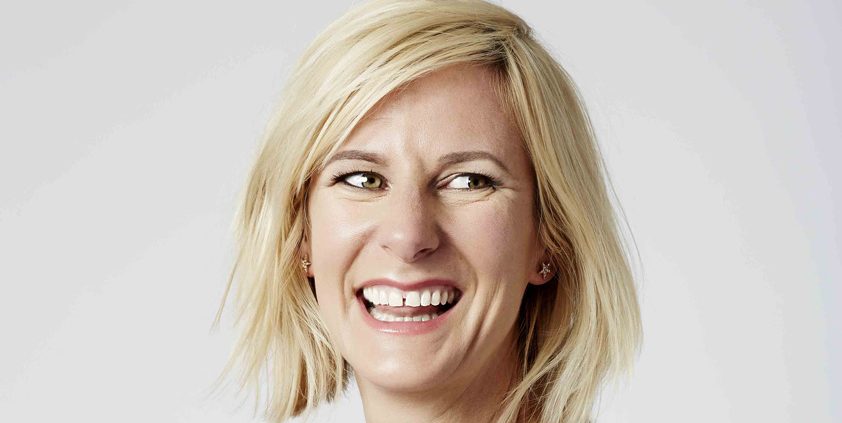 Jo Parkerson, entertainment & lifestyle content director at Bauer Media, explains how the Entertainment Hub produces content for its brands, her favourite Bauer event and how PRs can work with her.
---
Please sum up what you do day to day in a nutshell.
The Entertainment Hub is a team of commercially minded, multi-media content producers and journalists who sit at the heart of Bauer's brands. The Hub unites the brands by joining up our access to celebrity talent and efficiently sharing entertainment content.
Led by me, we have three goals: To offer our biggest reach with a one-stop shop for talent, to entertain and grow our audiences with exciting engaging celebrity content and finally to present a simple commercial proposition for our customers who want access to this content.
We're also an internal entertainment news service providing Bauer's brands with daily audio and digital content.
I lead out big, cross brand multi-platform projects. Recent projects include a session with Ed Sheeran and Katy Perry – creating a cool content experience which we then segmented and distributed across our brands where there was audience appetite for her – e.g. KISS, heat, The Debrief, Grazia and Bauer City.
What's the best thing about your role?
So many different things – no day is the same! I get to work closely with our amazing legacy brands, exciting dynamic people and on some cool, talent led projects.
What unites the brands in your portfolio?
Our audiences. They're switched on and curious, they avidly consume content and want to be entertained in a fresh, multi-channel way. They're connected to what we produce – both in terms of the devices they use, and their shared passions and love of popular culture.
With so many brands, and so little time, how do you prioritise your time and what does a typical week look like?
We don't really have a typical day. We go where content is most wanted by our audiences. Demand for Star Wars The Last Jedi content was immense across all our brands. But for Strictly Come Dancing for example, the audience appetite is more specific, so we concentrated on creating and distributing content to heat and Magic.
How big is your team and what do they all do?
There are currently five of us – me, a senior broadcast journalist, a broadcast journalist, a video manager and our planner and guest booker. We all come from journalism backgrounds but all pivoted to multi-media. I'm thinking of adding another videographer to the team so if anyone's interested please contact me!
How much content is shared between the brands and how does that work?
It can be a two-way process. For example, Empire will share access to Star Wars content they produce and we then decide which brands would be a good fit for it. Or we produce content ourselves and share it across the brands that are most relevant. We also work with brands to create paid for content; even putting a little bit of budget into it can super-charge results.
How do you like to work with PRs? How should they get in touch?
Some of my good friends are PRs! You can have a great relationship if the PR has the right brands on board and are getting in touch with the right talent, content and angle. Email is the best way to get in touch – I read them all, but short and snappy is best.
What's the best PR pitch you have ever received and why?
Someone PRing Wagamamas rocked up outside our Golden Square office with a bike full of noodles and cold beers. It was a hot day and so well timed. I emailed the whole building to go down. He got tons of social from our presenters and influencers and loads of coverage off the back of it. It was a lovely day for us and a nice, off the cuff PR move that paid off.
Also, any pitch involving Gemma Collins!
Events is a big part of the Bauer Media Group portfolio. Which brand provides the best night out and why?
KISS – because I love KISSTORY!
What is your entertainment guilty pleasure?
The Kardashians!