Your bite-sized update on the best PR opinion, interviews, events and insights featured on Gorkana News this week.
---
So, there's been a takeover bid?
Kraft Heinz's takeover bid for Unilever is a recent reminder that PRs must always be prepared for unexpected news, whether rumour or fact. Comms pros from Lansons, MHP and Future PR discuss the best steps to take when a takeover story breaks out.
---
Opinion: How pop music from the 80s can help a small agency
The 80s. Big hair, ski-pants, good times and – some might say – great music. But what could this super glossy era of pop teach PRs about starting-up and running a small business? Everything, according to Lynne Arrowsmith, former director of brand and internal comms at EE, who now runs brand and comms consultancy Goldbug.
---
Gorkana meets… eSports Pro
Andrew Wooden, content director (Europe) at NewBay Media, talks to Gorkana's Luize Lazdane about the launch of the publisher's eSports Pro website, its potential audience and his top pitching tips for PRs.

---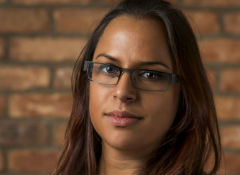 Opinion: How to stand-out at Advertising Week
Sarah Ramamurthy (pictured right), account director at MWWPR UK, offers a guide for PR professionals navigating Advertising Week in 2017.
---
Why taking calculated risks helps brands at trade shows
At this year's Mobile World Congress (MWC) the brands that broke convention were the most successful, and achieved the most cut-through, according to Hotwire's UK MD Matt Cross. With insights from Hotwire's research around the event, Cross highlights what PRs might learn for future event-planning.