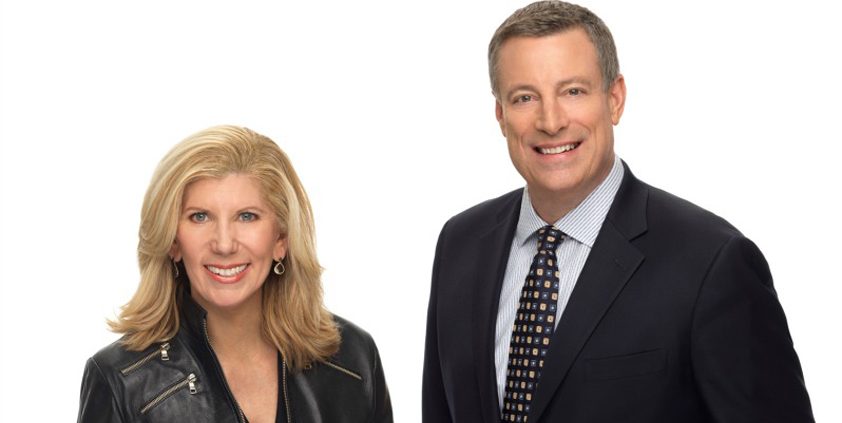 Ketchum's Barri Rafferty will take the helm as the agency's CEO in 2018, making her the first woman to lead a top five global PR firm.
As president and CEO, she will work closely with Ketchum's leadership team to guide agency strategy, attract the best talent and honour the "Ketchum culture".
Rafferty joined Ketchum in 1994 and has been its global president since July 2016. She has also served as its CEO of North America, led its global brand marketing practice and worked as director of Ketchum's New York office.
She launched Ketchum Digital under the agency's first shareholder model and has counselled globally renowned client organisations including Gillette and Pernod Ricard.
As an advocate for women's leadership, Rafferty is a founding member of Omnicom Group's OmniWomen board. She has spoken about gender parity at TEDxEast and the World Economic Forum's Annual Meeting in Davos, Switzerland.
Rob Flaherty, Ketchum's current chairman and CEO, will continue as chairman and increase his involvement with the firm's clients.
He will work in partnership with Karen van Bergen, CEO of Omnicom Public Relations Group, to promote the success of all the agencies within the group.
"Ketchum has a history of smooth leadership transitions and is known for growing leaders from within," said van Bergen. "Barri brings strong business acumen, a passion for operational excellence and a deep belief in the importance of talent – especially the critical role of diversity, equality and inclusion. I know these skills will help her lead the agency forward."
Flaherty added: "Barri has been an integral part of Ketchum's leadership team and she has a bold vision to transform Ketchum to make it even more relevant for today's client needs."
Rafferty concluded: "The depth of talent, culture and amazing client roster at Ketchum are a point of pride for Rob and for me, and I am honoured to step into the role of CEO on the heels of one of our best creative years in the agency's history."
Pictured: Barri Rafferty and Rob Flaherty