Murray Carmichael-Smith, managing partner of integrated marketing agency bcsAgency, explains why he uses a made-up word to sum up success in B2B PR and marketing.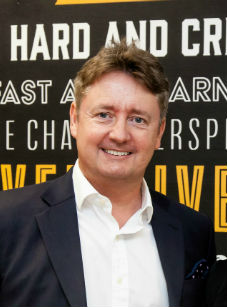 B2B marketing to me is all about "joined-up-ness".
It's a made up word but, to me, it sums up what truly great B2B marketing is all about.
All of the communications your target audiences receive need to be considered, and you need to ensure relevant, resonating messages are delivered consistently. As mobile becomes the default platform for people to view marketing messages on, it is imperative that all strategies reflect this.
Such an approach also lends itself to emails, and encourages marketers to think of more creative ways of getting the right messages to the right people. A succinct subject header – coupled with short, well thought-out copy – works well and appeals to a notoriously time-hungry business community.
Ultimately, I think it's a very exciting time to be a PR or marketing professional in the B2B sector. I don't see budgets changing across our client base, but I do see investment increasing in areas of a campaign that outperform others.
One of the ongoing issues we face is achieving cut-through in a fast-paced environment. I understand and adhere to an ongoing need to perform rapidly, but there is absolutely no substitute for having a well thought through, strategic plan to ensure that all messaging resonates.
It's also important to always ask "why?" And to ensure relevance. Do not be afraid to tell your client if you don't think something is quite right for the campaign. Sending out content that isn't relevant will damage your relationship with the media, your target audience and subsequently your clients. In addition, be sure to keep everything iterative, and once you are in deployment, continually review performance and adjust the campaign accordingly.
For example, we recently ran an integrated campaign for one of our clients who are global data providers of vehicle data. The campaign consisted of targeted emails driving to bespoke landing pages, which contained some relevant video content integrated with great PR, social and remarketing.
We performed a soft test on a portion of the database and the final engagement results just weren't good enough. As a result, we rapidly included a much stronger call to action with a free White Paper, which significantly improved performance.
I see it as an exciting time for the B2B sector. Organisational headcount has been reduced over the last few years, and I'm seeing no signs of HR budget increasing. As a result, our clients are very stretched and time poor, and the obvious fallout of this situation is a need for more of a partnership than a supplier relationship with PR and marketing agencies, as well as a requirement for more involvement, help and support to strategically and tactically guide marketing forward.
• Murray Carmichael-Smith is managing partner of integrated marketing agency bcsAgency. A marketing agency with an international reach, it develops multi-channel, integrated campaigns with sustained engagement that focus on customer acquisition, retention and loyalty. Its current client roster includes The Campaign for Fairer Gambling, British Canoeing, Topps Tiles, Mazars and cap hpi.