We meet extraordinary challenges with extraordinary talent. These industry leaders are pushing the boundaries of what's possible when it comes to powering your story.
Brandon Crawley
Interim Chief Executive Officer
Brandon Crawley joined Cision as Interim Chief Executive Officer following Platinum Equity's acquisition of the Company in January 2020 and currently oversees the Cision executive management team across operations globally. Crawley is a Principle at Platinum Equity, LLC, and since 2013, has served on the Operating Councils of several Platinum portfolio companies, helping companies transition into the Platinum Equity portfolio.

Prior to joining Platinum Equity, Crawley was in the Private Equity Practice at Alvarez and Marsal PriceWaterhouseCoopers, where he focused on the performance improvement and acquisition integration strategies for private equity portfolio companies across a variety of industries.

Crawley holds an undergraduate degree in Accounting from Indiana State University and a Master's degree in Business Administration from Indiana University Kelley School of Business.
Jack Pearlstein
Executive VP and Chief Financial Officer
With 20 years of financial, operational and strategic planning experience working with technology companies, Jack Pearlstein oversees our finance, accounting, legal, and HR and facilities functions.

Prior to Cision, Pearlstein was CFO of Six3 Systems, Inc., a leading provider of software development, sensor development and signal processing services to the intelligence community. As a CFO, Pearlstein has led three different companies through their initial public offerings: AppNet, DigitalNet and Solera.

Pearlstein is a CPA and received his Bachelor of Science in accounting from New York University. He also holds an MBA in finance from The George Washington University.
Bob Luse
Interim Chief Human Resources Officer
As Interim Chief Human Resources Officer at Cision, Bob Luse leads a global team of HR professionals responsible for developing and executing talent strategies that support Cision's current and future business and deliver positive and enriching opportunities for our employees.

Luse brings more than 30 years of Human Resources experience to the role. Most recently, he led HR strategy and process for Accretive Health, responsible for organizational development, cultural transformation, as well as other HR disciplines. Prior to Accretive Health, Luse was CHRO for Nuveen Investments, a leading investment management firm, for eight years.

Luse holds a Masters of Management degree (MBA) from the Kellogg School of Management at Northwestern University and a B.A degree from Eastern Illinois University.
Nicole Guillot
President, EMEIA, Canada & LatAm
Nicole Guillot is President, EMEIA, Canada & LatAm for Cision. In this role, she leads the Global strategy for all inbound and outbound content for Cision; along with operational and strategic activities across EMEIA, Canada and Latin America. Guillot's career has taken a cross-functional journey across all areas of business, within the news and information industry. She has served as corporate director and primary representative in Canada since 2016. Previous to Cision's acquisition of Canada Newswire (via PR Newswire), Guillot was President & CEO of Canada Newswire, a role she began in 2013, following two years as Senior Vice President, Global Products for PR Newswire.

Of particular interest to Guillot is work that transforms the way we distribute and engage with content in the digital environment, with focus on analytics that deliver actionable insights.

Guillot is a graduate of the University of Ottawa and based in Toronto, Ontario.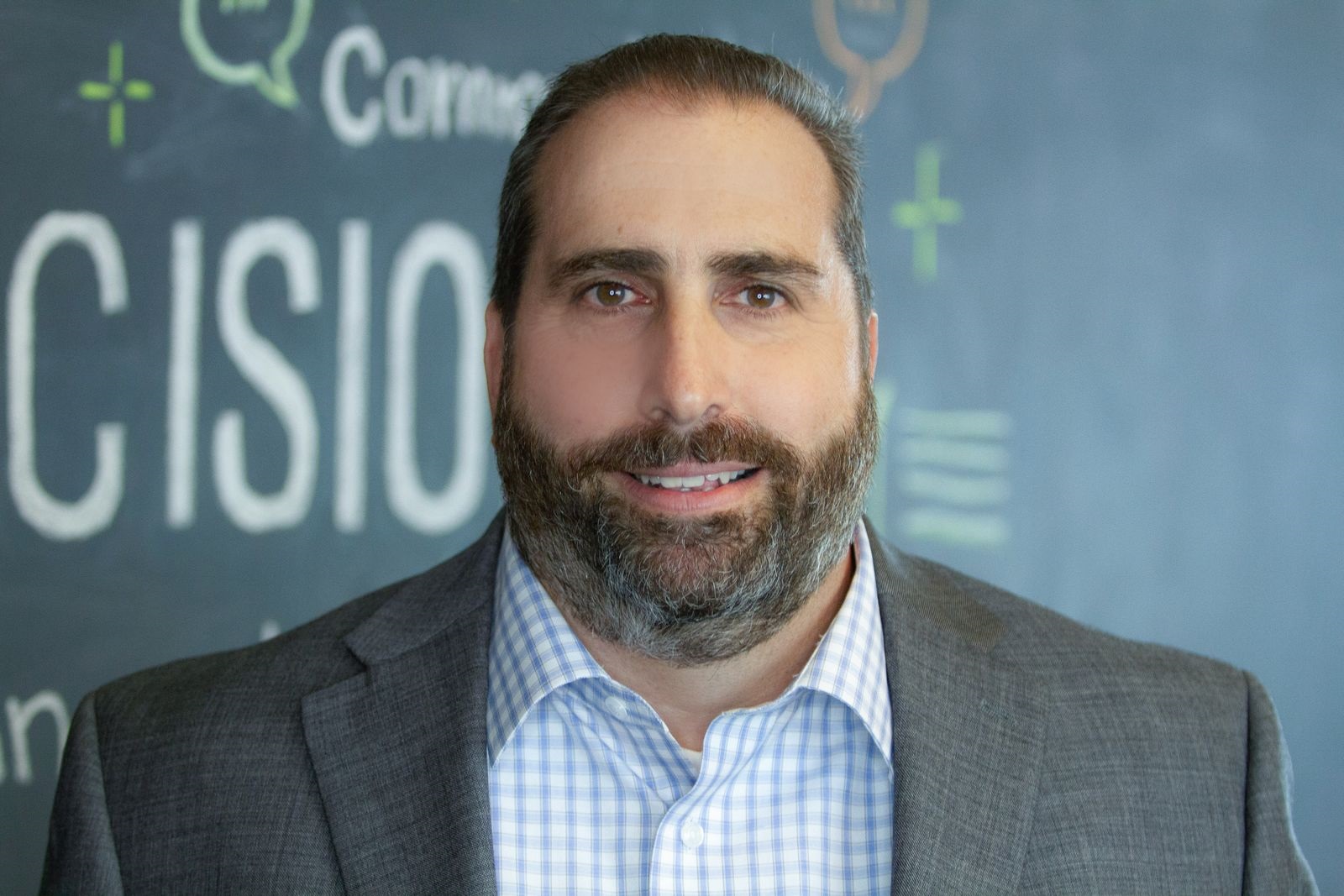 Robert Coppola
Chief Information Officer
Robert Coppola is responsible for managing and enhancing Cision's technology capabilities and security posture on a global basis. Prior to joining Cision, Coppola spent four years with McGraw-Hill Financial as the Chief Information and Technology Officer for S&P Capital IQ and S&P Dow Jones Indices, a leading provider of ratings, benchmarking and analytics in the global capital and commodity markets. There, he was responsible for driving the overarching technology strategy, architecture and development in addition to evolving multiple silo-based teams into one global operating team. He has also held leadership positions with Thomson Reuters and Bloomberg LP. Coppola holds a Bachelor's in Economics from Rutgers University.
Yujie Chen
President, Asia-Pacific
Yujie Chen, President, Asia-Pacific, is responsible for Cision's strategic direction and its expanding business operations across the region.

Chen joined PR Newswire in late 2003 to lead its efforts in developing its media distribution network in China. His role steadily expanded to include sales and marketing, editorial and customer services, product development and innovation. Working with his team, Chen pioneered the commercial newswire industry in a market where few believed it had any future and helped establish the company as the dominant player in providing news distribution, financial disclosure as well as media intelligence and monitoring services to customers. He was promoted to head of the company's business for the entire APAC region in 2013 and currently leads a team of some 200 professionals working out of over a dozen offices across the region, serving thousands of global and local customers with their communications needs.
Ulrik Larsen
President, Cision Social
Ulrik Larsen serves as President, Cision Social, leveraging his experience as CEO of Falcon.io to solidify Cision's presence as a leader in social media management for Comms.

Larsen has two decades of entrepreneurial experience in the groove between marketing and technology. On the tech side, he had a stint at Oracle as one of the youngest engineers on their consulting team. He later went on to build the global communities' platform at NetDoctor.com with a small team. This experience led him to co-found and build a Scandinavian social network from the ground up, which was then acquired by media group JP/Politiken.

He went on to co-found a boutique social tech consultancy, working with marquee brands and agencies. After growing its customer base, tech stack, and staff, he led a spin-off of the internal social media management product that would become Falcon.io, now a part of Cision.
Timo Thomann-Rompf
President, Cision Insights
As President of Cision Insights, Timo Thomann-Rompf plays a lead role in the company's innovation engine through the creation and deployment of Cision Insights' portfolio of integrated services for monitoring, analyzing and interpreting social and traditional media.

Thomann-Rompf has nearly 20 years of experience in communication research and consulting, with a strong understanding of various markets throughout North America, Europe, and Asia. He joined PRIME Research in 2000, where he served as Director of Automotive in Mainz, Germany, and later was tasked with overseeing operations in the Americas.

Thomann-Rompf holds a Masters of Arts in Political Science, having studied Political Science, Sociology and Public Law at Johannes-Gutenberg-University Mainz, University of Trier and at Instituts d'études politiques / Sciences Po in Bordeaux, France.
Sign Up for a Demo
See what Cision software can do for you.
Request Demo