Gorkana hosts over 50 live and online networking events a year, giving you access to the best connected community in the industry.
Upcoming Webinars and Events
Media briefing: Forbes, Alex Wood
Cision is holding an exclusive media briefing with business giant Forbes, and  joining us will be the title's new European editor, Alex Wood.
June 27, 2018 - 08:00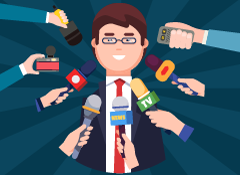 ---
Archived
WIRED: Our USP is that we're WIRED
We want to shine a light on the people driving change across the globe, WIRED's Matt Burgess and James Temperton said at this Cision media briefing.