Cision hosts over 50 live and online networking events a year, giving you access to the best connected community in the industry.
Upcoming Webinars and Events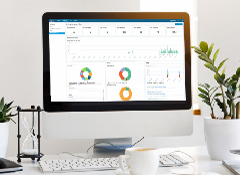 Webinar: Advanced media monitoring & analytics
Join us online as Luke Williams, Product Marketing Executive at Cision, dives into why media monitoring is the foundation of a successful earned media campaign.
October 18, 2018 - 15:00
#CommsCon18
There's an earned media revolution happening. Fake news and lack of consumer trust means that PR is now more important than ever in a business communications strategy. So, [...]
November 6, 2018 - 09.00
---
Archived
Webinar: CisionMeets…The Hook
In the first of our CisionMeets webinars, we will be joined by social publisher, The Hook's chief content officer, Mike Burton, and head of production, Jessica Lever.
Sign Up for a Demo
See what Cision software can do for you.
Request Demo